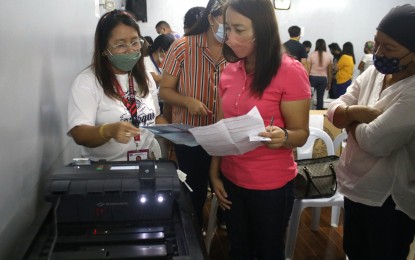 MANILA – State-run People's Television Network (PTV) has taken news dissemination for the elections up a notch as it goes on air for an integrated simulcast nationwide with other government networks starting May 9.
This is the government media's largest and most comprehensive coverage of the national and local elections.
With more than 200 government reporters deployed across the country, PTV aims for a clean, honest and violence-free election as the Filipino people exercise their right to choose the country's next leaders.
"It is our objective to present the reliable, truthful and most comprehensive election scenario," said PTV News and Public Affairs head, Chit Gatan.
PTV has joined forces with the Philippine News Agency, Philippine Information Agency, Philippine Broadcasting Service-Bureau of Broadcast Services, and Intercontinental Broadcasting Corporation to cater to all poll news across the country.
The network also partnered with Systems Technology Institute (STI) as its sole technology provider as the receiver of election results. Volunteers will be sourced to help in election activities.
Meanwhile, transparency servers at the Parish Pastoral Council for Responsible Voting at the University of Santo Tomas will be covered to ensure fair and fraud-free elections, as well as the Commission on Elections' live canvassing of ballots. (PR/PTV-4)
Source: Business Diary Philippines