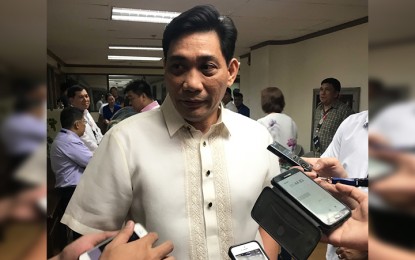 MANILA–The Commission on Elections (Comelec) is prepared to hold special polls in Shanghai, China in case the lockdown in the host country persists until May 9, Election Day.
According to Comelec Commissioner Marlon Casquejo, they are ready to conduct special polls in Shanghai, China if the need arises due to the coronavirus disease 2019 (Covid-19) pandemic.
"Maybe, we can make some adjustment as to how many VCMs (vote counting machines) will be needed if there will be special elections, in the event they will not be able to vote until May 9, due to the lockdown," he said in an interview at the sidelines of the escrow deposit of the automated election system (AES) transmission router Source Codes in Bangko Sentral ng Pilipinas (BSP) Monday.
There are 1,900 registered Filipino voters in Shanghai.
On the other hand, the poll body official said the votes in the host country will have an effect on the ranking of party-list groups.
"The last seat will affect the result, with that number of registered voters the last seat will not be proclaimed," he said.
"If that's the case, the last seat or second seat will not be proclaimed, we will wait for the results," Casquejo added.
Asked if such will also affect the ranking for president and vice presidential posts, he said, "I don't that. See that 1,900 votes will make a difference, the same with the senatorial rankings."
The overseas voting started last April 10, however, Filipinos in Shanghai, China have yet to cast their votes due to the implementation of lockdown as Covid-19 cases continue to increase. (PNA)
Source: Business Diary Philippines