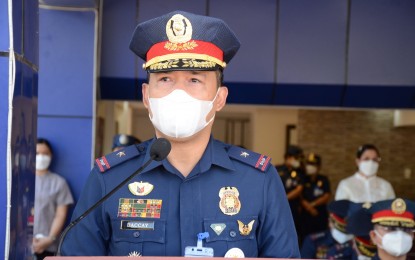 CITY OF SAN FERNANDO, Pampanga – The head of the Police Regional Office (PRO) 3 (Central Luzon) has reminded police officers to stay apolitical during the May 9 national and local elections.
Brig. Gen. Matthew P. Baccay, PRO-3 director, on Friday evening, cautioned police officers against showing their political leanings, saying this would go against the organization's non-partisan stance in politics.
"I am once again reiterating to all police personnel to refrain from showing support for or campaigning against local or national political aspirants. While I am encouraging all police personnel to exercise their right to suffrage as citizens, they must remain apolitical in carrying out their mandate as members of the PNP (Philippine National Police)," Baccay said in a statement.
He added that police officers should do justice to their mandated task, which is to ensure honest, safe, credible, and orderly elections.
Meanwhile, Baccay encouraged the public to provide relevant and timely information on any unscrupulous police activities they have noticed.
A total of 9,572 police personnel have been deployed across the region to help address election-related incidents and security problems (PNA)
Source: Business Diary Philippines