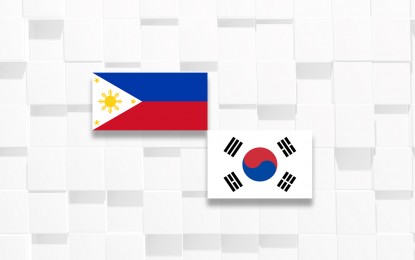 MANILA – Mindanao's agriculture and economic resiliency amid the pandemic are drawing South Korean companies into the region, Korean Ambassador to the Philippines Kim Inchul said.
In a statement forwarded by the embassy on Tuesday, Kim said Mindanao's position as a major food producer was among the main considerations for the Korean business mission that visited the island from April 25 to 27.
"I was impressed that so many companies expressed their willingness to join the mission, further proving the private sector's keen interest in knocking on Mindanao's door," he said at the South Korea-Mindanao Sectoral Discussion and business-to-business meetings in Davao City on April 25.
The delegation consists of high-level officials from the Korean International Cooperation Agency, Export-Import Bank of Korea, and representatives of KEPCO Philippines, K-water, LX International, POSCO E&C, DL E&C, Hyundai E&C, Lotte Pepsi, and FIT Corea.
The mission was a result of months of coordination between the Mindanao Development Authority and the embassy.
"Mindanao's food and agri-fishery sector indeed remained as the country's resilient source of growth, and we are grateful that this is the same inherent strength that brought the Korean delegation here," MinDA Secretary Maria Belen Acosta said.
"We believe it is high time for us to also firm up partnerships in our business sector. This is especially important for Mindanao in our efforts to bounce back from the economic impacts ofthe pandemic."
The Korean delegation is expected to join a series of investment promotion events in Mindanao later this year following several invitations from the local business chambers, the embassy said.
South Korea had been engaging the Philippine government through its key development projects in Mindanao, including the Laguindingan Airport, the Korea-Philippines Vocational Training Center in Davao, and the ongoing construction of the Panguil Bay Bridge. (PNA)
Source: Business Diary Philippines