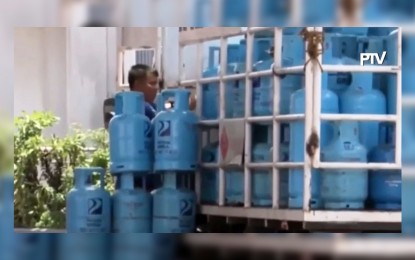 MANILA – Prices of liquefied petroleum gas (LPG) have gone down as much as PHP63.25 for11-kilogram cylinder as contract prices of LPG in the world market decreased.
In an advisory, Petron and Phoenix LPG said they implemented a PHP5.75 per kilogram rollback in LPG prices starting 12:01 a.m. Sunday.
Petron slashed AutoLPG prices by PHP3.22 per liter while Phoenix LPG cut prices by PHP3.20 per liter.
Solane-branded LPG also decreased by PHP5.73 for 11-kg tanks.
Since February, household LPG prices increased by PHP12.62 up to PHP13.04 per kilogram, or around PHP138.82 to PHP143.44 for a regular 11-kg LPG tank.
According to the Department of Energy, the common price of an 11-kg LPG cylinder in Metro Manila reached PHP1,099. (PNA)
Source: Business Diary Philippines