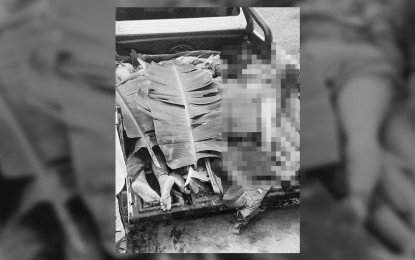 TACLOBAN CITY – Rescuers have retrieved the remains of53 people killed by landslides in Baybay City and the town of Abuyog in Leyte as of Tuesday night, local authorities reported.
In Baybay,48 bodies were unearthed in Mailhi, Bunga, Kantagnos, San Agustin, Maypatag, Pangasugan, Zone 21, Candadam, Caridad, and Can-ipa villages.
In the nearby town of Abuyog, two bodies were recovered from the landslide-hit Bahay village and another body were found in Tib-o village on Tuesday.
The local police reported that in Pilar village, two bodies were recovered after a landslide in Abuyog Tuesday night.At least 127 persons were injured in Pilar, according to the police.
At least 5,175 residents in Baybay remain in evacuation centers after a landslide buried their houses and floodwater continued to inundate low-lying communities.
"Flooding is still experienced in all low-lying villages. The non-stop rain is also a big challenge in our ongoing search, rescue, and retrieval operations," Rhyse Austero, head of the Baybay City disaster risk reduction and management office, said in a report posted on Facebook.
Including the drowning victim in Caranas village in Motiong, Samar, the region's death tally due to the onslaught of Tropical Depression Agaton has climbed to 53.
The Philippine Army's 802nd Infantry Brigade said 28 persons have been reported missing and 105 were injured by massive flooding and landslide in Baybay City alone.
"We are saddened (by) this dreadful incident that caused unfortunate loss of lives and destruction of properties," Col. Noel Vestuir, commander of the Army's 802nd Infantry Brigade, said in a statement on Wednesday.
The search, rescue, and retrieval team consists of personnel of the Army, Baybay's city disaster risk reduction and management office, Bureau of Fire Protection, Philippine National Police, and Philippine Coast Guard.
In its Wednesday update, the National Disaster Risk Reduction and Management Council (NDRRMC) said it is validating reports of the earlier reported 42 deaths – three in Central Visayas; 36 in Eastern Visayas; and three in the Davao region.
Also undergoing confirmation are reports of six persons missing in Eastern Visayas and two injured in Central Visayas and the Davao region.
As of posting, the NDRRMC has confirmed the death of one person in Eastern Visayas, two injured in Northern Mindanao and the Davao region, and one missing in the Davao region.
Barangays affected by "Agaton" are now at 924 in Bicol; Western, Central, and Eastern Visayas; Northern Mindanao; Davao region; Soccsksargen; Caraga; and the Bangsamoro Autonomous Region in Muslim Mindanao.
Affected families are placed at 213,327, equivalent to 580,876 persons.
The number of activated evacuation centers is now at 348, sheltering 13,788 evacuees while the rest are being aided and sheltered by their families and friends. (With a report from Priam F. Nepomuceno/PNA)
Source: Business Diary Philippines