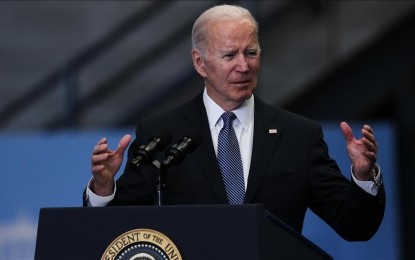 WASHINGTON–The Biden administration approved on Monday the sale of roughly USD165 million in non-standard ammunition for Ukraine's armed forces.
The announcement came less than a day after the US secretaries of state and defense met in Kyiv with Ukrainian President Volodymyr Zelenskyy.
The proposed sale, which Congress was notified of on Sunday, includes 52mm and 152mm artillery rounds, grenade launcher rounds, 120mm mortars, 122mm rounds for the 2Sl Gvozdika self-propelled artillery gun, BM-21 GRAD rockets, 300 mm Smerch multiple-launch rocket launcher rounds, and 125 mm tank high explosive rounds.
The package also includes transportation and "other related elements of logistical and program support," the Defense Security Cooperation Agency said in a sale.
The sale will not be subject to congressional review because Secretary of State Antony Blinken "determined and provided detailed justification that an emergency exists that requires the immediate sale to Ukraine of the above defense articles (and defense services) in the national security interests of the United States," the agency said.
"This proposed sale will support the foreign policy goals and national security objectives of the United States by improving the security of a partner country that is a force for political stability and economic progress in Europe," it added. (Anadolu)
Source: Business Diary Philippines