MANILA – The people seen wearing a green shirt which bears the Department of Health (DOH) logo at a campaign rally are not employees of the agency.
In a statement Thursday night, the DOH said the persons wearing the shirt are health workers employed or directly engaged by local government units (LGUs).
A viral photo circulated on social media showing some individuals wearing green DOH uniforms in a campaign rally of presidential candidate Ferdinand "Bongbong" Marcos Jr. and his running mate Davao City Mayor Sara Z. Duterte in Ilocos Sur.
"The DOH wishes to inform the public that based on information verified by our regional office, the individuals on the circulating photos of a campaign rally are not employees of the DOH," the statement read.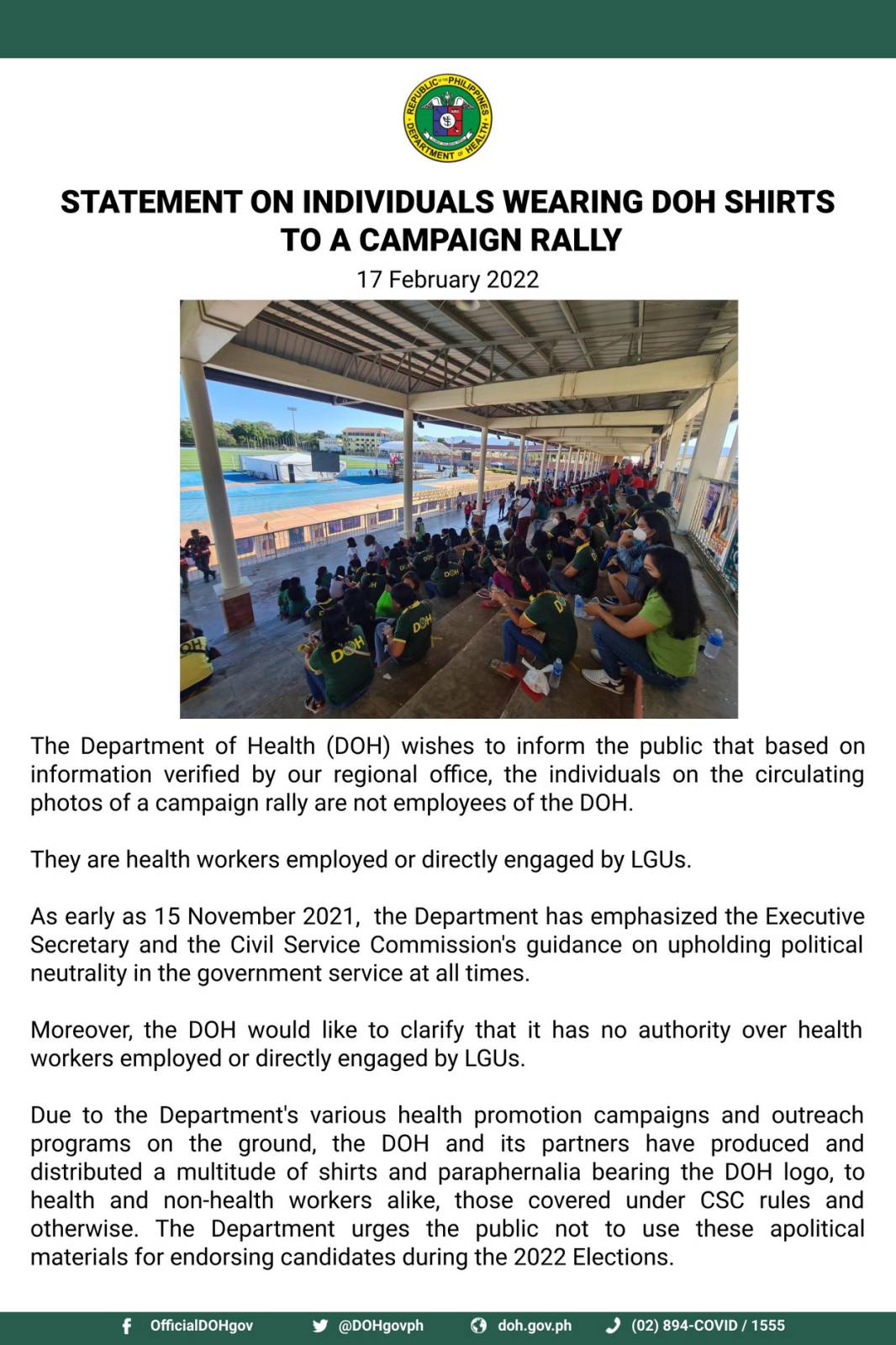 The DOH said it has no authority over health workers employed or directly engaged by LGUs, but urged those who received similar shirts to refrain from wearing them when campaigning for a candidate.
"Due to the Department's various health promotion campaigns and outreach programs on the ground, the DOH and its partners have produced and distributed a multitude of shirts and paraphernalia bearing the DOH logo, to health and non-health workers alike, those covered under CSC rules and otherwise," it said.
In November 2021, the DOH has endorsed the Executive Secretary and the Civil Service Commission's guidance on upholding political neutrality in government service.
"The Department urges the public not to use these apolitical materials for endorsing candidates during the 2022 elections," it added. (PNA)
Source: Business Diary Philippines