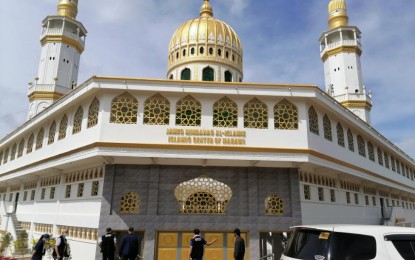 CAGAYAN DE ORO CITY – A group of civil and non-government organizations monitoring the welfare of the 2017 Marawi City siege's internally displaced persons (IDPs) has called on the House of Representatives to adopt the Marawi Siege Victims Compensation Act of 2022 recently approved by the Senate in the third and final reading.
In a joint statement Tuesday evening, the Marawi Reconstruction Conflict Watch and International Alert Philippines requested the House to pass Senate Bill (SB) 2420 so it could be signed by President Rodrigo Duterte before they go into recess for the election season.
"This monumental gesture by the House to adopt the Senate version will symbolize the legislative's commitment and recognition of the moral and legal obligation of the state to the full recovery of the Meranaw IDPs whose lives have been suspended in this long process of rehabilitation and recovery of Marawi City and its people," the group said.
In a statement posted on his Facebook page, Lanao del Sur 1st District Rep. Ansaruddin Alonto Adiong, the initial author of the bill at the House in the previous 17th Congress and the principal author in the current 18th Congress, said he was glad the Senate adopted most of the bill's original provisions.
Adiong expressed hope that the House would adopt the Senate amendments before sessions adjourn between January 31 and February 4.
"As the author of the bill, I have proposed to our good committee chaired by our hardworking, Congresswoman Lucy Torres for the adoption of the Senate version. I hope we will be able to adopt it on Wednesday (February 2) before the adjournment so that we will no longer have a bicam (bicameral) and have the same forwarded to the President for his signature," he said.
One of the salient provisions of SB 2420 is the creation of the Marawi Compensation Board, an independent and quasi-judicial body that will have nine members who will determine the qualified beneficiaries.
Another is the Marawi Recovery, Rehabilitation, and Reconstruction Program where the government will compensate owners of private properties in areas affected by development projects. (PNA)
Source: Business Diary Philippines