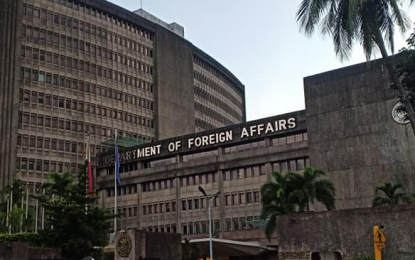 MANILA – The Department of Foreign Affairs (DFA) assured the Russian Embassy in Manila that it will uphold the inviolability of its premises following a massive fire that broke out on the night of February 4.
"The Department assures the Russian Embassy that it upholds the inviolability of the mission's premises and its right to protection from intrusion or disturbance as provided under the Vienna Convention on Diplomatic Relations," it said in a statement on Saturday.
The DFA said Russian Ambassador Marat Pavlov himself communicated that all his personnel have been accounted for and are safe.
At present, the embassy is taking measures to ensure the integrity and security of the chancery premises and the properties inside.
According to a Bureau of Fire Protection report, the blaze started on the second floor and reached the second alarm.
It was declared out at 2:10 a.m. Saturday. The cause of the fire is still under investigation.
The DFA, for its part, extends support to the authorities in the expeditious investigation of the incident, consistent with the relevant principles of the Vienna Convention on Diplomatic Relations. (PNA)
Source: Business Diary Philippines