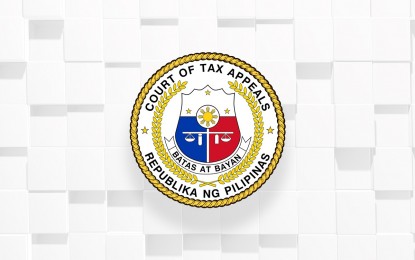 MANILA – The Court of Tax Appeals (CTA) has turned down a petition for a PHP12-million tax refund filed by a data processing and preparation firm.
In a 21-page decision dated February 9 and written by Associate Justice Juanito C. Castañeda Jr., the tax court's Second Division denied for lack of merit the suit filed by Regus Service Center Philippines, a company based at the Bonifacio Global City in Taguig.
The firm filed its application for a tax refund for PHP12.295 million for 2017, which the firm claimed was erroneously collected input value-added tax (VAT), as it was part of its zero-VAT-rated sales to a non-resident foreign client not doing business in the Philippines.
Ruling against the firm's claim, the tax court said it failed to show that the services it provided to the non-resident client were performed in the Philippines, one of the requirements by the tax code for a supply of services to be subject to the VAT rate of zero percent.
"Petitioner failed to clearly establish its compliance (with essential elements). The same services agreement does not bear any indication that the subject services were to be performed by the petitioner in the Philippines. Neither is there any other evidence which tends to prove fact," it said.
The CTA also stressed that laws granting tax exemptions including tax refunds are interpreted strictly against the party claiming the exemption.
Associate Justice Lanee S. Cui-David concurred while Associate Justice Jean Marie A. Bacorro-VIllena dissented. (PNA)
Source: Business Diary Philippines