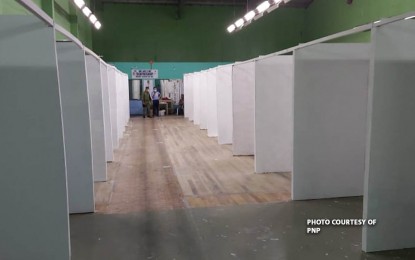 MANILA – A total of 186 police personnel have recovered from the coronavirus disease 2019 (Covid-19), the Philippine National Police (PNP) reported on Wednesday.
In its latest Covid-19 tracker, the PNP said this raised the total recovery tally to 46,920 out of 48,402 confirmed infections since the pandemic began in March 2020.
A total of 52 new cases brought the active case count to 1,355, lower than Tuesday's 1,489 active cases.
The death toll remained at 127.
Meanwhile, 97.05 percent, or 218,555 of more than 225,000 PNP personnel, have been fully vaccinated while those waiting for their second dose are placed at 2.55 percent or 5,752.
Those who have received their booster doses have reached 41.39 percent, equivalent to 90,455 personnel.
About 0.4 percent or 895 personnel have yet to get vaccinated. (PNA)
Source: Business Diary Philippines