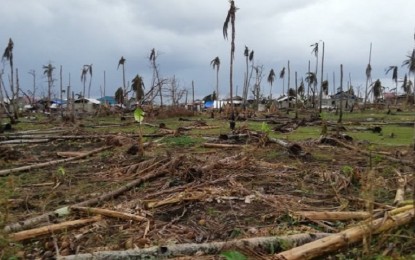 MANILA– The European Commission is allocating 21 million euros (approximately PHP1.19 billion) to support communities affected by disasters, conflicts, and the pandemic in some Asian nations, including the Philippines, the European Delegation in Manila announced Saturday.
"(T)yphoon Rai (Odette) has been a painful reminder that countries in Southeast Asia are experiencing first-hand the dramatic consequences of climate change. This is why the EU is further stepping up its humanitarian support to the most vulnerable affected by natural hazards in the Philippines, Nepal, and the region," European Union (EU) Commissioner for Crisis Management Janez Lenarčič said in a statement.
"We also support those affected by protracted conflict in the Philippines, while further investing into the preparation and response to the coronavirus pandemic."
Of the total funding, 10 million euros in humanitarian assistance will be given to the victims of "Odette", which had devasted several parts of the Philippines in December 2021.
About 1.5 million euros, on the other hand, will support communities affected by the protracted conflict in the country, as well as assist in the government's response efforts against the coronavirus.
The EU said this latest aid for the Philippines would prioritize the most vulnerable, conflict-affected communities in Mindanao in need of food assistance, protection, emergency livelihood, health, water, sanitation, nutrition services, and emergency shelters.
The remaining 9.5 million euros will target disaster preparedness and contingency response plans in Nepal and other Southeast Asian nations, also the Philippines.
The EU funds projects that focus on enhancing community resilience and disaster preparedness capacities in countries such as the Philippines, Vietnam, Cambodia, and Laos.
Since 1996, the European Commission, the EU's executive branch, has provided more than 153.5 million euros in humanitarian funding to Manila. (PNA)
Source: Business Diary Philippines