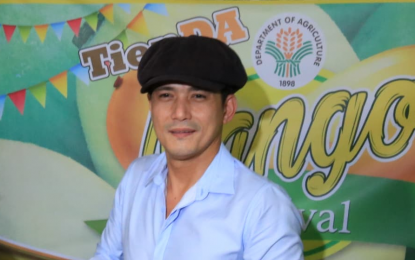 MANILA – Six Philippine Army reservist-officers, including actor Capt. Robin Padilla, seeking elective posts in the 2022 elections have been relieved to ensure that the organization remains non-partisan.
In a statement Monday, the Philippine Army's Reserve Command (Arescom) said Padilla, who is seeking a Senate seat, quit his post as head of the communications panel of the Philippine Army's Multi-Sectoral Advisory Board.
Other reservists seeking elective posts and have been relieved were Brig. Gen. Herbert Bautista, who is also running for the Senate; Col. Isdiro Ungab, who is running for reelection as Davao City's 3rd District Representative; Lt. Col. Eugene Balitang, who is running to represent the lone district of Ifugao; Lt. Col. Jayvee Tyron Uy who is joining the Davao de Oro vice gubernatorial race; and Lt. Col. Rhodora Cadiao who is seeking reelection as Antique governor.
Armed Forces of the Philippines and concurrent Army commander Lt. Gen. Andres Centino has reiterated the military's non-partisanship, as he ordered units and personnel to avoid engaging in partisan politics, maintain professionalism and avoid posting photos or videos that express political gestures.
"We assure the public that as a professional organization, the military will be non-partisan. We will perform our mandate of ensuring fair elections," he added.
The Omnibus Election Code bars soldiers and law enforcement agencies from engaging in any partisan political activity, including campaigning for any candidate. (PNA)
Source: Business Diary Philippines