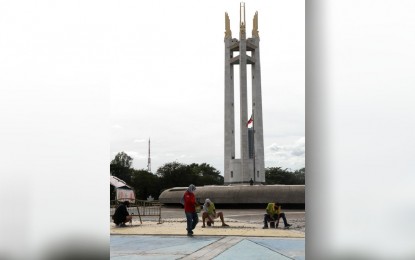 MANILA – The seven-day average in new daily Covid-19 cases in Quezon City has decreased to 29, lowest since May 2020, with a one-week growth rate of –41 percent, the OCTA Research Group said Monday.
In its latest report, the group said the figures represented the week of November 29 to December 5.
"The current number is the lowest seven-day average in Quezon City since May 20 to 26, 2020. Quezon City has already achieved its target of less than 30 new cases per day, as stated in our Quezon City report on November 24," OCTA said.
Quezon City's current average daily attack rate is 0.91 per 100,000 individuals while its reproduction number is 0.32 as of December 2.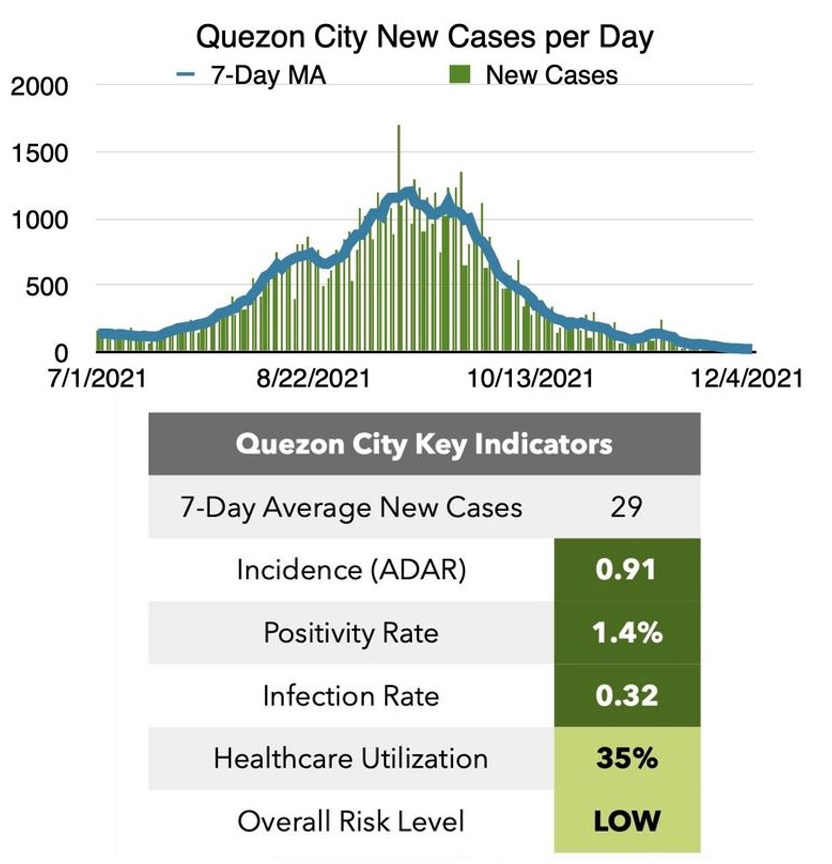 The city's RT-PCR testing positivity rate decreased to 1.4 percent which is within the US Centers for Disease Control and Prevention recommendation of less than 3 percent over an average of 3,200 RT-PCR tests per day.
The health care system in the city was also considered low as its hospital bed occupancy is only 35 percent while its intensive care unit occupancy is 45 percent.
"Overall, Quezon City is considered a low-risk area using indicators based on DOH [Department of Health] and covidactnow.org. Note that this not reflect the alert level rating used by the DOH and IATF [Inter Agency Task Force for the Management of Emerging Infectious Diseases]," OCTA said.
It added that the city's goal is to sustain the low number of new infections through "excellent pandemic management using bio-surveillance, testing, contact tracing, localized lockdowns, and cooperation of its residents." (PNA)
Source: Business Diary Philippines