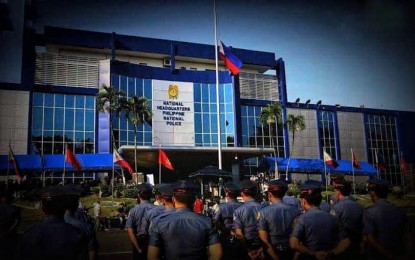 MANILA – A senior police official drowned after being slammed by waves and swept by strong current in Surigao del Sur on Saturday morning.
Gen. Dionardo Carlos, Philippine National Police (PNP) chief, expressed his condolences to the family of Col. Francisco Dungo, 54, resident of Libertad, Butuan City and Deputy Director of the Logistics Support Service in Camp Crame.
He was also the former chief of the intelligence division of the Police Regional Office-13 (Caraga) anddirector of the Surigao del Sur Police Provincial Office.
"The PNP is saddened by the untimely demise of Colonel Dungo, a hardworking officer who has dedicated himself to a full-time career in the police service," Carlos said. "We join his family in prayer and mourn over his passing."
The PNP Command Center said Dungo went swimming with his family and fellow church members in the beach fronting the family-owned resort in Purok Mutya, Barangay Arorogan, Marihatag town when the incident happened.
An investigation report from the Marihatag Municipal Police Station revealed that Dungo was in the deeper part when he was swept by the strong current.
Local surfers recovered his body and performed cardiopulmonary resuscitation.
At the Marihatag District Hospital, further attempts to revive Dungo failed and he was declared dead at 9:28 a.m. due to asphyxia secondary to drowning. (PR)
Source: Business Diary Philippines