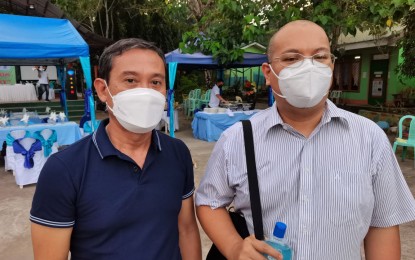 DUMAGUETE CITY – A ranking official of the National Telecommunications Commission (NTC) in Region 7 has called on operators of illegal FM radio stations in Negros Oriental to comply with the government requirements, or face sanctions.
Lawyer Alan Felix Macaraya of the legal division of NTC-7, in an interview with the Philippine News Agency on Wednesday, said four of the 16 illegal operators have already been summoned for mediation proceedings.
The rest of the identified illegal radio station operators will also be called for mediation in January 2022 to let them explain their side, he said.
"Actually, the mediation is for the purpose of stopping the illegal operation of radio stations which are not registered or those that do not have a franchise from Congress," Macaraya said.
Now is the best time "to settle or clear everything from our office, otherwise we will be forced to close your stations," he added.
Macaraya reassured that NTC will be fair to all and accommodate everyone concerned and give these illegal operators a chance to settle their obligations.
He admitted that with the election season coming up, the NTC is anticipating that more people will be enticed to put up their own radio stations to promote their political candidates.
Many people are complaining about illegal stations that sometimes air programs with "libelous" content against certain individuals, he said.
Macaraya said their campaign against illegal radio stations will "apply to all" and "we are doing this fairly".
These illegal radio stations should immediately stop operating now in the absence of a franchise or licenses "but we will give them ample time to comply with the requirements", he said. (PNA)
Source: Business Diary Philippines