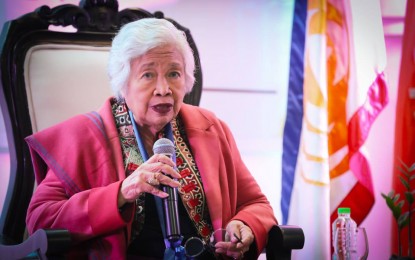 MANILA – The Department of Education (DepEd) has established a new bureau that would oversee the Alternative Learning System (ALS) program.
In a statement Tuesday, DepEd Secretary Leonor Briones said the newly established bureau would strengthen the program for out-of-school youth, serving as the focal office for implementing it.
"This will strengthen our initiatives, programs, and policies for the out-of-school children in special cases, youth, and adults as we ensure their educational continuity for them to be able to develop basic and functional literacy, life skills, and pursue an equivalent pathway to complete basic education," she said.
The bureau is under the Curriculum and Instruction strand, establishing communication and coordination channels and implementation mechanisms within the department's central, regional and schools division offices for the ALS program.
"This shows DepEd's strong commitment to provide education and help out-of-school children in special cases, youth, and adults in achieving their dreams for the betterment of their and their community's future," Briones said.
The establishment of the bureau is in compliance with Republic Act No. 11510 or the Alternative Learning System Act.
Earlier, the DepEd reported that the ALS enrolment for school year 2021 to 2022 is at 239,616 as of November 18.
The enrolment data is 359,749 or 60 percent less than last year's 599,365. (PNA)
Source: Business Diary Philippines