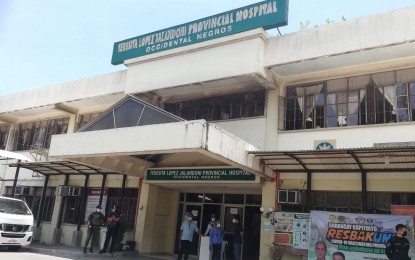 BACOLOD CITY – The House of Representatives on Wednesday approved on third and final reading House Bill (HB)10463 that will increase the bed capacity of the Teresita Lopez Jalandoni Provincial Hospital (TLJPH) in Silay City, Negros Occidental.
The proposed law, which seeks to bring its authorized number of beds from the current 100 to 300, was authored by 3rd District Rep. Jose Francisco Benitez, whose area of jurisdiction includes the location of the hospital.
"Upgrading TLJPH will enhance its capacity to address the healthcare needs of Negrenses," Benitez said in a statement on Thursday.
The third reading copy of the bill stated the hospital's existing professional health care services and facilities will also be upgraded to conform with and be commensurate to the increase in bed capacity.
The existing workforce, which includes doctors, nurses, and support personnel, will also be increased.
According to HB10463, the Negros Occidental provincial government will provide the necessary funds to cover the maintenance and other operating expenses and also appropriate funds for the additional human resource complement to support the increase in bed capacity and the upgrading of its facilities and professional health care services.
The Secretary of the Department of Health (DOH) will include in the agency's subsidy programs support for the capital outlay requirements of the TLJPH.
Among the facilities of the TLJPH is a molecular laboratory that conducts coronavirus disease 2019 (Covid-19) tests.
Currently, the provincial government is also constructing the hospital's PHP100-million infectious disease facility called the Center for Emerging and Re-Emerging Diseases, with support funding from the DOH Facilities Enhancement Program through the Office of Senator Christopher Lawrence "Bong" Go, chairperson of the Senate committee on health. (PNA)



Source: Business Diary Philippines