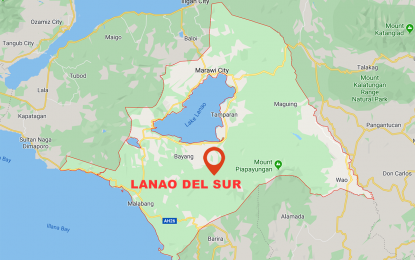 MARAWI CITY - The military has recovered ammunition, explosives, and subversive documents after an encounter with armed men in the forested area of Maguing town in Lanao del Sur.
Brig. Gen. Jose Maria Cuerpo, Army's 103rd Infantry Brigade commander, said in an interview Monday that troopers engaged an estimated 20 armed men in a 40-minute firefight before the recovery of the group war materiel.
The recovery of the explosives and ammunition took place on Sunday, he said.
There were no casualties on the government side while the Army is still determining if there were any from the armed group.
The clash also resulted in the recovery of two magazines for an AK-47 with 61 rounds of ammunition, a magazine for an M16 rifle with 24 rounds of ammunition, and several rounds of ammunition for an M60 machinegun.
Also retrieved were several fuses for improvised explosive devices, C4 explosives, detonating cord, flags of the New People's Army (NPA), medical kits, three rifle grenades, radios, a charger, and subversive documents.
The military is now analyzing the probability that the same group was responsible for the alleged bombing of Tower 65 of the National Grid Corporation of the Philippines (NGCP) situated at Barangay Dilimbayan, also in Maguing, on the evening of December 3 as reported by the Lanao del Sur police.
"The encounter area is about five kilometers from the damaged transmission tower but still we are not taking out the probability that these armed men were suspects in the sabotage because they are capable to do it," Cuerpo said in a text message.
The Sunday encounter took place as government forces were conducting clearing operations following the reported NGCP tower explosion.
"We were checking the areas near the towers from Amai Manabilang (town, when we encountered the group," Cuerpo said.
Col. Christopher Panapan, the police provincial director of Lanao del Sur, said they also received the information on the alleged NGCP tower bombing but heeded the request of the Army not to proceed to the area due to ongoing military pursuit operations.
Panapan said the police were prevented by the Army "to avoid a misencounter." (PNA)
Source: Business Diary Philippines