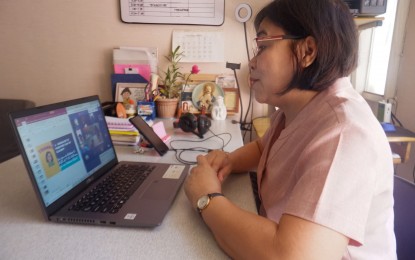 MANILA – The Department of Education (DepEd) said Wednesday it continues to provide connectivity assistance to public school teachers in their blended learning setup for School Year 2021-2022.
The department has distributed SIM cards with 34GB connectivity load per month, it said in a statement.
Earlier, the Alliance of Concerned Teachers demanded a PHP1,500 monthly internet allowance, saying the SIM cards provided by the department were not enough to meet the connectivity requirement of distance learning.
The department said the 1GB per day for 30 days is enough to access e-learning and whitelisted or zero-rated DepEd applications based on analytics consumption tests.
"It can also support eight hours of video conferencing," it added.
The DepEd has been requesting the Commission on Audit (COA) and the Department of Budget and Management (DBM) in 2020 for the possibility of granting internet allowance in cash, which will require almost PHP18 billion in public funds.
Under DepEd's current budget, there is no existing legal basis and fund cover for such "monthly internet or connectivity allowance."
COA Circular No. 2013-003 states all payments without legal basis will be disallowed in audit by the Commission.
"We will continue to work with involved agencies and stakeholders to ensure that our teachers are afforded with such support moving forward," the DepEd said. (PNA)
Source: Business Diary Philippines