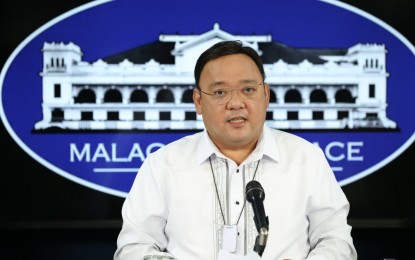 MANILA – Presidential Spokesperson Harry Roque on Saturday thanked the people who showed their "unwavering" support for his nomination for a seat at the International Law Commission (ILC).
"My candidature at the ILC was a challenging campaign throughout but we met it head-on. Unfortunately, we did not succeed," he said in a press statement.
According to reports, Roque received the least number of votes among 11 candidates from the Asia-Pacific bloc seeking to be part of the eight-seat ILC.
Nominees from the Asia-Pacific states bracket who secured ILC seats include those from India, Thailand, Japan, Vietnam, China, South Korea, Cyprus, and Mongolia.
Roque's ILC bid was met with strong opposition from Filipino lawyers.
Less than a week before the ILC election, about 152 Filipino lawyers urged United Nations member-states to reject Roque's ILC nomination, saying they are "scandalized" by Roque's "spins and reinvention of basic legal principles and concepts in his zealousness to repackage President (Rodrigo) Duterte's pronouncements of questionable legal and constitutional bases."
Despite his defeat, Roque thanked Duterte and the Philippine government for his nomination to the ILC post.
"I thank President Rodrigo Roa Duterte, for his nomination and unwavering support of my candidature. I thank the Department of Foreign Affairs, and the officers and staff of the Philippines' Permanent Mission to the United Nations, for their steadfast professionalism and support," he said.
Roque said he is also grateful to his staff for helping him continue to discharge his function as presidential spokesperson, "even as (he) campaigned, and despite the difference in time zones."
He also thanked his family and friends for supporting his ILC bid.
"I wish the new members of the ILC success, especially as they tackle challenging issues, such as rising sea levels and vaccine equality – issues which I will continue to advocate for as well," Roque said. (PNA)
Source: Business Diary Philippines