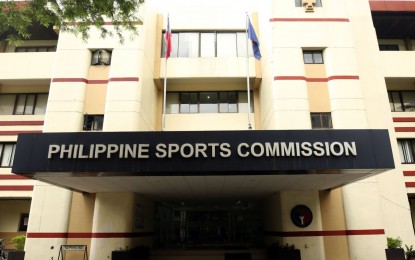 MANILA – The Philippine Sports Commission (PSC) is inviting sports-minded individuals to an open learning experience called MAKE It Sports.
The project is a module-based, asynchronous learning opportunity for people from all involvements in sports. Registration for the program will start on Friday.
MAKE in "MAKE It Sports" stands for Modules for Asynchronous Knowledge Enhancement with the goal of providing information on different topics in everyday life which touch the boundaries of sports like law, medicine, economics, technology, among many other topics. This project is an offshoot of the National Sports Summit and will invite prominent speakers.
PSC Chairman William "Butch" Ramirez said "learning never stops. For some of our athletes, studies gave way to their training, but learning should never stop. We must find a way."
MAKE It Sports will feature modules that participants can learn at their own pace and time. They can opt to apply for certification by getting the exam. The courses will be given exclusively to registered learners for the first three months, after which the courses will be uploaded to the PSC's website for public access.
Ramirez cited the topics as practical and can be applied to daily life as it intersects with their sports life.
"They can be an athlete, a teacher, a coach, an administrator but knowledge on the law as it applies to sports is very useful," said Ramirez, a coach, and teacher before he became the PSC's man-at- the-helm.
The first module to be released will deal with Sports Law, to be discussed by sports law-for-all advocate and Pilipinas Obstacle Sports Federation President, Atty. Alberto Agra. Two other modules which will be available this month are courses on Arbitration in Sports and Netball.
MAKE it Sports is an offshoot of the National Sports Summit (NSS) 2021, the participants of which requested the continuation of similar learning activities. The NSS gathered more than 13,000 participants in the course of its first phase's conduct. (PR)
Source: Business Diary Philippines