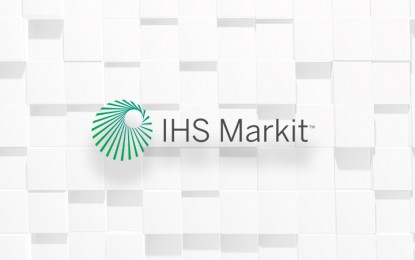 MANILA – The performance of the country's manufacturing sector continued to recover in October 2021, according to IHS Markit's manufacturing purchasing managers' index (PMI).
London-based information and analytics firm IHS Markit reported Tuesday that Philippine manufacturing PMI last month rose to 51 from 50.9 in September 2021.
Scores above 50 show improvement in the sector while below the neutral mark indicate deterioration of manufacturing performance.
"October PMI data signalled a slight pick-up in growth across the Philippines manufacturing sector. Some restrictions continued to ease, and the demand environment showed tentative signs of improvement with new orders stabilizing after six months of decline," IHS Markit economist Shreeya Patel said.
On the other hand, Patel said manufacturing growth is threatened by shortages in raw materials and rising costs as well as delivery delays.
"Such pressures are likely to persist over the next few months but a key concern comes from firms only partly able to pass on higher costs given the relatively weak demand environment," she added.
The report said as producers anticipate disruptions in the supply chain, input buying increased for the first time since July this year to secure raw materials.
Manufacturing firms continued to shed headcount for 20 straight months, but the decline further eased in October.
Both input and output prices increased last month mainly due to material shortages particularly metals, packaging materials, and oil.
Meanwhile, business confidence of manufacturers hit a three-month high in the previous month as businesses are expecting better international and domestic demand for the next 12 months.
"Nevertheless, after contracting sharply in 2020, the manufacturing sector is expected to grow by 19.1 percent in the year 2021," Patel said. (PNA)
Source: Business Diary Philippines