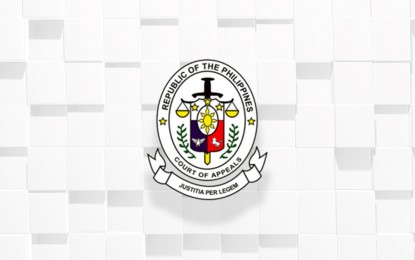 MANILA – A Court of Appeals (CA) ruling in a property case among siblings reiterated that a duly notarized document enjoys a presumption of regularity and prevails over testimony by expert graphologists.
The CA's 18th Division reversed the Iloilo City Regional Trial Court (RTC) Branch 24 and dismissed on October 29 the Nullification of Deeds and Partition and damages complaints filed by Letecia Golez-Bucayan against spouses Rodolfo (her brother) and Cecilia Golez.
Letecia claimed that their parents, Agapito and Purificacion Golez, did not sign deeds of sale that transferred ownership of three parcels of land in Jaro, Iloilo to the defendants and that the signatures of their parents on the documents were forged.
In the lower court, among the witnesses presented by Letecia was Col. Pedro S. Elvas Jr. (ret.), a handwriting expert who conducted an examination of submitted specimen signatures of the deceased parents and the documents.
Elvas testified that they were not signed by the same persons.
The brother, on the other hand, presented two notaries public, Zacarias Bedona and Leonardo Jiz, who notarized the questioned deeds and who testified that all the documents were duly signed.
The RTC gave more weight to the handwriting expert's opinion and declared the questioned deed of sale void.
The Golez couple then elevated the case before the CA.
In reversing the RTC, the appellate court said "positive testimony ought to prevail over expert opinion which cannot be mathematically precise but which, on the contrary, are subject to inherent infirmities".
"Besides, the handwriting expert's testimony is only persuasive, not conclusive," the CA said.
"The presumption of regularity in the execution of notarial documents applies in this case. The testimonies of the two notaries public must prevail. Their identical and categorical declarations that the spouses Golez signed the questioned deeds in their presence is more convincing. The handwriting expert's opinion cannot overturn the categorical declarations of the notaries public," the CA ruling added.
The decision likewise stated that, among other things, the expert witness' testimony is not binding and conclusive upon the court since the request for examination was not upon the order of the trial court but at the instance of the party.
"While this does not necessarily nullify the examination made by Col. Elvas, it will open doors for suspicion as to the bias or prejudice of the examining party," the CA said. (PNA)
Source: Business Diary Philippines