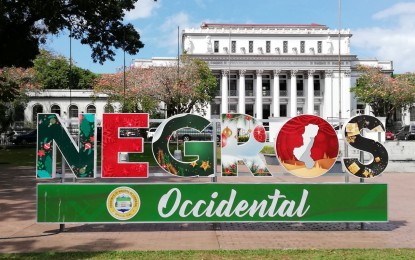 BACOLOD CITY – The Negros Occidental provincial government's approved PHP5.908-billion budget for 2022 is geared towards the Negrenses' recovery from the coronavirus disease 2019 (Covid-19).
Governor Eugenio Jose Lacson said on Tuesday night that the health crisis resulted in a shift in the priorities and spending policies of the province and its primary goal now is to recover and get back on track under the new normal.
"The pandemic has tested us to adapt and reset, if need be. Our annual budget for the year 2022 is a testament of our hopes, resilience, and faith as a people," Lacson said in a statement.
Vice Governor Jeffrey Ferrer convened on Tuesday afternoon the Provincial Board in a face-to-face session to approve the annual budget, comprising an appropriation of PHP5.719 billion for the General Fund and PHP188.846 million for the Economic Enterprise Development Department.
Lacson thanked Ferrer and the entire Provincial Board for approving the 2022 annual budget.
"Given the circumstances, it is important that at the start of the year, the annual budget is already in place. Our annual expenditure program was designed to better address the exigent concerns of the province," he added.
The governor reiterated that the continuing battle with Covid-19 resulted in "disruptions of our day-to-day operations, adversely affected business operations, and endangered our health and well-being."
On November 10, the Bacolod City Council also approved this capital city's PHP3.2-billion annual budget for 2022.
The appropriation is higher by about 18 percent or approximately PHP600 million compared to the 2021 annual budget of PHP2.6 billion.
Vice Mayor El Cid Familiaran said health programs have been prioritized in next year's budget with the city's continued response to the Covid-19 pandemic and efforts towards economic recovery. (PNA)


Source: Business Diary Philippines