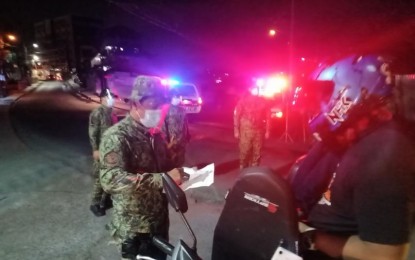 MANILA – Philippine National Police (PNP) chief, Gen. Guillermo Eleazar, on Thursday ordered police personnel in Metro Manila to coordinate with their respective localities and keep themselves informed on which local government units (LGUs) have existing curfew ordinances for minors.
This came as the general curfew in the region was lifted starting Thursday as part of the gradual easing of quarantine restrictions amid the coronavirus pandemic.
"There was previously uniformity on the curfew hours in Metro Manila from midnight to 4 a.m. for the general public but to my understanding, some of our LGUs have curfew ordinances for minors. So our local police units need to be clear on this with our LGUs," he added in a statement.
Meanwhile, Eleazar also assured the public that the police would continue its patrols, especially in public areas, to prevent criminal activities.
"We also have to make adjustments in our security preparations as malls in NCR would be open for longer hours to accommodate Christmas shoppers," he said. (PNA)
Source: Business Diary Philippines