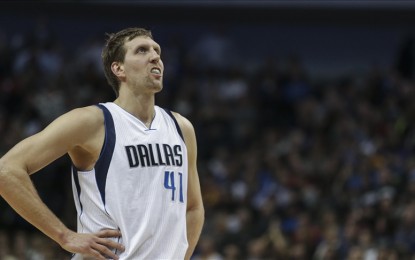 ANKARA – The Dallas Mavericks will retire German legend Dirk Nowitzki's jersey in 2022, the National Basketball Association (NBA) team said Friday.
"It is time to send 41 to the rafters. Join us on January 5, 2022 as we honor the greatest Maverick of all time, Dirk Nowitzki," the Mavericks said on Twitter.
There will be a ceremony to pay tribute to the former power forward who spent 22 years in the NBA after a game between the Mavericks and the Golden State Warriors at the American Airlines Center in Dallas, according to the Western Conference franchise.
Nowitzki, 43, played for the Mavericks from 1998 to 2019.
He was one of the notable international players in the league, ending his career with 31,560 points in 1,522 games, placing sixth on the all-time scoring list.
A 14-time All-Star, Nowitzki was part of the 2011 NBA champion squad. (Anadolu)
Source: Business Diary Philippines