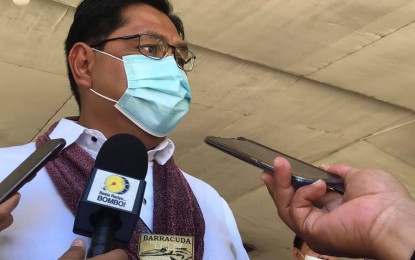 GENERAL SANTOS CITY – The city government is planning to limit the entry and movement of children aged 12 years old and below in shopping malls and other public places amid the continuing threats posed by the coronavirus disease 2019 (Covid-19) infection.
City Mayor Ronnel Rivera said on Tuesday they received recommendations from various sectors regarding the move in the wake of the increased presence of minors, including small children, in business establishments and public facilities.
He said the City Inter-Agency Task Force (CIATF) for the Management of Emerging and Re-emerging Infectious Diseases will take up the matter in an upcoming meeting.
Residents here have started bringing their children to shopping malls and other public places after the city government relaxed the movement restrictions on November 11 through Executive Order No. 51 issued by the mayor.
It allowed all minors to enter shopping malls and other public areas, except for the kiddie amusement places.
The local government had cited the declining new daily Covid-19 cases and the downgrading of the city under the low-risk status and Alert Level 2 as among the reasons for the loosened control measures.
But Rivera acknowledged that minors aged 12 years old and below also face risks of getting the disease through exposure to public places.
"We need to protect them since they are not yet vaccinated," he told reporters.
The mayor said among the recommendations received by his office is the setting of a "window period" or specific hours for the visit of minors to shopping malls and public places.
He said the CIATF will consider all the recommendations and suggestions, and look into the matter based on the current Covid-19 situation.
A group of doctors here earlier raised alarm over the presence of young children in shopping malls and related establishments, with some not properly wearing face masks.
Dr. Fidel Penamante, president of the Philippine Medical Association chapter here, warned that children aged 12 years old and below are vulnerable to Covid-19 infection since they are not vaccinated and their immunity can be compromised.
He appealed to residents, especially parents, to limit the movement of their children and refrain from bringing them outside of their homes since the virus persists.
As of 6 p.m. Monday, the active cases in the city dropped to 94 after City Health Office only recorded four new Covid-19 infections and five recoveries.
The confirmed cases in the area since last year already reached a total of 14,164, with 556 related deaths and 13,514 recoveries. (PNA)
Source: Business Diary Philippines