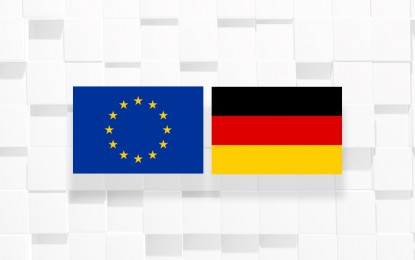 MANILA – The European Union (EU) and the German government launched a four-year project with a total budget of EUR18 million (approximately PHP1 billion) to support Mindanao's peace and development agenda.
The program, called Strengthening the Implementation of Regional and Local Peace and Development Agendas in Mindanao (SPADe), seeks to promote a peaceful, cohesive, secure, and "inclusively developed Mindanao".
The EU Delegation on Friday said special attention would be given to vulnerable and marginalized groups such as smallholder farmers, fisherfolk, indigenous peoples, internally displaced persons, women, and the youth.
"This new project is consistent with our EU vision, which calls for an integrated approach to conflicts, supports state and societal resilience, addresses extreme poverty, inequality, and chronic fragility," EU Ambassador Luc Véron said.
German Ambassador to the Philippines Anke Reiffenstuel said this reflects Germany's commitment to contributing to the peacebuilding process in the region.
SPADe will be implemented by the Department of the Interior and Local Government (DILG) and Mindanao Development Authority (MinDA), supported by the Deutsche Gesellschaft für Internationale Zusammenarbeit (GIZ) GmbH on behalf of the German government, from 2021 to June 2025 in select areas in the region.
The project is under the EU's Mindanao Peace and Development Programme (MinPAD RISE) and co-funded by the German Federal Ministry for Economic Cooperation and Development.
"With the GIZ project, the German development cooperation complements the EU-funded MinPAD RISE Programme and continues Germany's commitment for a peaceful and successful socio-economic development of Mindanao," Reiffenstuel said.
For a span of more than four years, SPADe will focus on the following:
- Agricultural and fishery value chain development and investment promotion
- Capacity building and strengthening cooperatives
- Good governance promotion
- Support equitable and sustainable access to natural resources
- Empowerment of vulnerable groups
The EU said SPADe would support the Regional Peace and Order Councils, Regional Development Councils, and non-state actors in implementing local and regional peace and development agendas.
It will also help improve the services of agricultural cooperatives to their members and promote climate-smart agricultural value chains.
The program officially kicked off during a virtual ceremony hosted by MinDA on November 4. (PNA)
Source: Business Diary Philippines