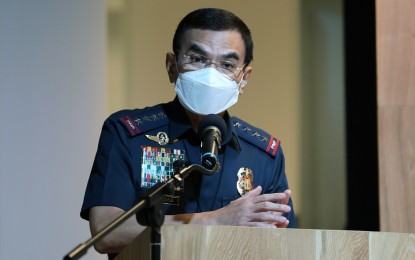 MANILA – Philippine National Police (PNP) Chief, Gen. Guillermo Eleazar, on Wednesday tasked the National Capital Region Police Office (NCRPO) to investigate the killing of a village chief in Caloocan City on All Saints' Day.
"All possible angles must be looked into by our investigators to determine the motive and the identity of the gunmen," Eleazar said in a statement.
Initial reports said the victim, Jerry Apostol, chairperson of Barangay 143, was tending his store when he was gunned down by still unidentified motorcycle-riding suspects.
The victim died on the spot while his wife was wounded in the incident.
Eleazar assured the family of the victim that the suspects would be put behind bars and that justice would be served to the slain village chief.
Meanwhile, he directed all police units to further intensify the campaign against loose firearms and private armed groups to prevent incidents like this from happening again.
He also appealed to those who may have information on the incident to come forward and help authorities solve the case. (PNA)
Source: Business Diary Philippines