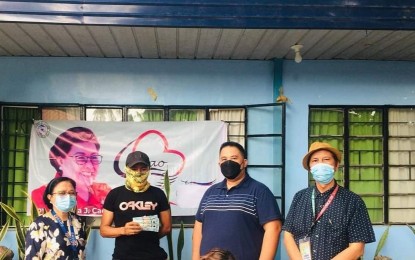 SAN JOSE DE BUENAVISTA, Antique– The Department of Social Welfare and Development (DSWD) is carrying out educational assistance in six municipalities in Antique to address child labor issues.
The Strategic Helpdesk for Information Education Livelihood and Other Developmental Activities (SHIELD), launched on Oct. 28 covers municipalities with child labor cases, DSWD Regional Office 6 Protective Services Division Chief Lucita Villanueva said in an interview Friday.
SHIELD is the first comprehensive project of DSWD on child labor in partnership with the International Labor Organization.
"The LGUs have a total of 100 beneficiaries who were given educational assistance during the launching," she said.
Recipients were from the towns of Laua-an with 17, Barbaza with 18, Tobias Fornier with 14, Hamtic with 15, Valderrama with 14, and Sibalom with 22.
Each beneficiary received PHP3,000 to buy their school supplies and other needs.
The amount served as their subsidy for six months from July until December at PHP500 per month.
Villanueva said the recipients are 17 years old and below and are still in school, adding children from poor families mostlyquit studying to help their families economically or even become "breadwinners".
"Among the common forms of child labor in Antique are children working as sugar migrants or sacadas and domestic helpers," she said.
She added that they are urging LGUs to replicate the SHIELD program so they could help address the problem of child labor. (PNA)


Source: Business Diary Philippines