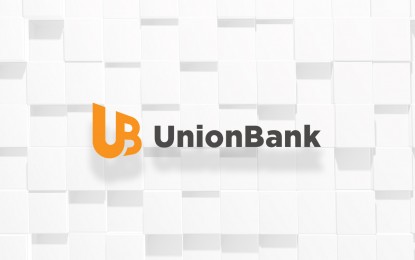 MANILA – The Union Bank of the Philippines (Unionbank) has yet to determine when specifically in 2022 it would launch its digital bank but an executive said this will serve as a platform for new experiences for customers.
In a briefing on Thursday night, Unionbank chief finance officer Jose Emmanuel Hilado said there is no specific date for the launch of Union Digital Bank (UnionDigital) but noted that this would provide them a platform to create a new bank using the "first principles thinking."
"Meaning if you're allowed to re-invent a bank without all the legacies involve(d), how would you do it. It's like creating a totally different experience for banking," he said.
UnionDigital is among the six financial institutions that got approvals from the Bangko Sentral ng Pilipinas (BSP) to operate as a digital bank.
The BSP capped the digital bank licenses approval to seven to allow the regulator to closely monitor how the new banks would fare and check its impact on the sector.
Hilado said their current banking licenses allow Unionbank and its subsidiaries to serve even the underserved population in the country but "our core banking system is a legacy of the bank."
"So, when you want to launch a product, your core banking system is a constraint because your products nowadays are not envisioned in the past," he said.
Thus, he said, the digital bank gives them a different platform to introduce new generation products to their customers. (PNA)
Source: Business Diary Philippines