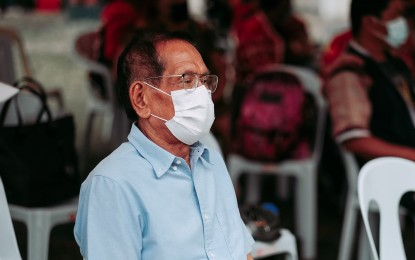 DAVAO CITY – As part of his commitment to a drug-free governance, Sto. Tomas, Davao del Norte Mayor Ernesto Evangelista posed a challenge to incumbent officials and 2022 election candidates to undergo drug tests.
He said he is willing to undergo a drug test, using hair follicles instead of the usual urine sampling, so that Tomasino voters may know who among the officials and aspiring ones are clean and serious in addressing the illegal drug problem in Sto. Tomas.
"Let's do it for our people. I am challenging all the incumbent and political aspirants to undergo drug tests. Let us show how serious we are in serving our constituents with drug-free governance," he said in a statement on Sunday.
Evangelista's statement follows theexpression of support of Philippine National Police (PNP) chief Gen. Guillermo Eleazarfor candidates to undergo drug tests "as a commitment on the need to continuously address the illegal drug problem".
"If that is one way of showing how serious we are in our war against drugs, I am very willing. It should be evidence-based. If you have a clean intention, you should submit yourself and get tested," Evangelista, who is seeking reelection, said.
Evangelista said the tests can be done in a controlled space and with the public and members of sectoral groups invited to witness the procedures.
Representatives of the Commission on Elections, Philippine Drug Enforcement Agency, PNP, and members of the media may also document the activity. (PNA)
Source: Business Diary Philippines