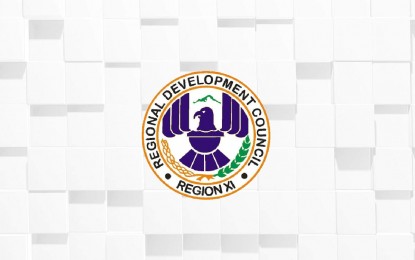 DAVAO CITY – The Regional Development Council (RDC) 11 (Davao Region) is urging lawmakers to support the implementation of the National Task Force to End Local Communist Armed Conflict (NTF-ELCAC) anti-insurgency and development program in the region through 2022.
In its Resolution No. 88, the "council resolved to urge Congress to support the continued implementation of the Barangay Development Program in Davao Region for [Fiscal Year] 2022." The council said it was furnishing the Senate and House of Representatives a copy of its resolution "for their support."
The Barangay Development Program (BDP), the hallmark program of the Duterte administration, was spearheaded by the NTF-ELCAC to eradicate the root causes of the insurgency, poverty, disease, lack of education and opportunities, and social injustice.
To achieve this, the BDP provides a grant of funds to identified cleared barangays to implement community-driven socioeconomic development projects bringing development to former conflict-affected communities.
Under Republic Act 11518 or the 2021 General Appropriations Act, the national government appropriated PHP16.4 billion for the implementation of various support programs and development projects for the 822 cleared barangays in the country including 215 cleared barangays in the Davao Region.
The 215 barangays [82 are from this city, 65 in Davao de Oro, 32 in Davao Oriental, 23 in Davao del Norte, eight in Davao del Sur, and five in Davao Occidental] will be given PHP20 million worth of funds each for the BDP under the NTF-ELCAC.
In a previous interview, National Security Adviser Hermogenes Esperon Jr. and NTF-ELCAC said the identified barangays have previously been cleared of the threat and influence of the communist terrorist group (CTG) from 2016 to 2019 through security operations and are ready for a package of development projects contained in the BPD.
"There are 607 BDP projects being implemented in 215 barangays in Davao Region with a total cost of PHP4.3 billion, including 233 farm-to-market roads, 158 water and sanitation projects, 42 rural electrification projects, 30 school building projects, and 29 health station projects, among others," the RDC-11 said in the resolution.
The recipient barangay will spend the PHP20-million fund through the following programs and activities: farm to market roads by the Department of Agriculture and Department of Public Works and Highways - PHP12 million; school buildings by the Department of Education - PHP3 million; water and sanitation systems by Department of the Interior and Local Government - PHP2 million; and reforestation and national greening program of Department of Environment and Natural Resources and for health stations by the Department of Health - PHP1.5 million each.
"Through BDP, the government aims to jumpstart socio-economic development in areas recovering from conflict, while also ensuring that they remain conflict-free through the continued implementation of the program," RDC-11 said. (PNA)
Source: Business Diary Philippines