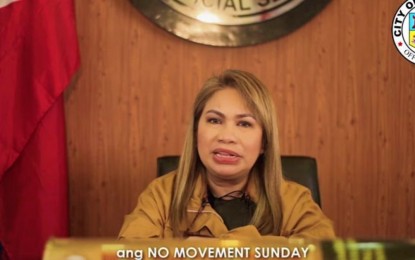 COTABATO CITY – The city's Inter-Agency Task Force (IATF) on Tuesday announced that the "no movement Sunday" policy will be lifted on Nov. 7.
This came about as Mayor Cynthia Guiani-Sayadi, concurrent city IATF chair, said that the number of coronavirus disease 2019 (Covid-19) cases in the city has gone down.
Citing data from the city health office, Sayadi said the city now only has 145 Covid-19 cases and the number continues to drop.
She cited the massive vaccination as one of the contributors that reduced the number of daily Covid-19 infections here.
She also acknowledged the public's cooperation in observing minimum health protocols as another contributory factor.
Currently, the city has seven vaccination hubs on top of mobile vaccination teams and jab rollouts in malls and the city hall.
"To balance the economy and help our business sector to recover, the IATF decided to lift the 'no movement Sunday' that has been in effect in the city for at least a year," Sayadi said.
"I appeal to everyone to continue the use of face mask, face shields and observe physical distancing as well as regular washing of hands," she added. (PNA)
Source: Business Diary Philippines