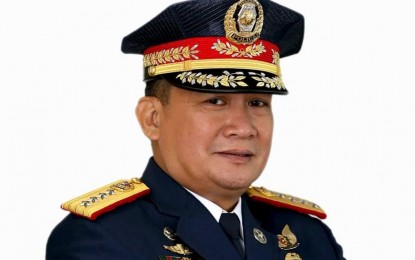 MANILA – Philippine National Police (PNP) chief Gen. Dionardo Carlos honored two rookie cops killed in an encounter with the New People's Army (NPA), an armed group of terrorist Communist Party of the Philippines (CPP), at Barangay Lonoy, Gamay, Northern Samar on Saturday.
In a statement on Sunday, Carlos identified the two cops as Pat. Franklin Marquez and Pat. Jimmy Caraggayan who died after the communist terrorists detonated improvised explosive devices (EIDs) that also wounded four other policemen.
"We express our condolences to the families of Pat. Franklin Marquez and Pat. Jimmy Caraggayan. Our snappy salute to the bravery they have shown. They were killed in the line of duty defending our country against insurgency. We would want to recognize the valor of four other troop members who were injured during the firefight," Carlos said.
Carlos said the police commandos and military forces are now conducting hot pursuit operations against the communist terrorists.
He condemned the CPP-NPA for the latest acts of violence against government forces even as he assured medical treatment of the wounded and benefits to the orphaned families of the deceased.
"Pursuit operations will continue without letup against these criminals while I ordered police forces in the area to establish more checkpoints and prevent the possible escape of the fleeing terrorists. We will make sure that justice will be served, and the deaths of our fellow law enforcers will not be in vain," Carlos said.
Carlos said the six were among the police personnel undergoing Special Action Force Commando Course (SAFCC).
The identities of those wounded were withheld pending notification of their families, he added.
The CPP-NPA is listed as a terrorist organization by the United States, European Union, the United Kingdom, Australia, Canada, New Zealand, and the Philippines. (PNA)
Source: Business Diary Philippines