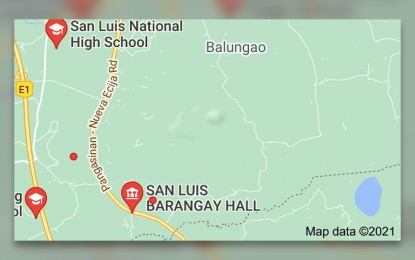 MANILA – The Court of Appeals (CA) has upheld the imprisonment of a Rosales, Pangasinan village chairperson and a civilian volunteer officer after they beat up a man they arrested for public drunkenness.
The 16-page decision written by Associate Justice Emily Aliño-Geluz of the CA 15th Division on October 20 dismissed the petition of the two officers toset asidethe Regional Trial Court (RTC) ruling in July 2019 against Barangay San Luis Chair Reynaldo Obillio and Wonder Dasalla.
The RTC affirmed the Municipal Trial Court (MTC) decision which found the two guilty of slight physical injuries, sentencing them to 15 days imprisonment and to pay damages of PHP10,000 to the complainant, Nestor Garcia.
The MTC also found the two not guilty in a separate crime of unlawful arrest.
On Jan. 16, 2014 at around 9:30 p.m., a drunken Garcia resisted when Obillo and Dasalla asked him to go with them to the police station.
During the scuffle, Garcia was hit in the stomach and fell to the ground, fracturing his right knee.
He was released by the police the next day.
The two officials appealed that the injuries sustained by Garcia were due to his violent resistance, adding that the complainant was a brother of a man who lost to Obillo in the elections.
Ruling otherwise, the CA citing a precedent case, said "a drunk person is competent to testify on what he sees or experiences, however limited or hazy his perception may be".
"Even though Garcia's brother lost to Obillo in the barangay election, it does not follow that Garcia would fabricate a story to malign Obillo's reputation. Probability is not evidence. A brother of a politician who lost is not necessarily a liar," the court said. (PNA)
Source: Business Diary Philippines