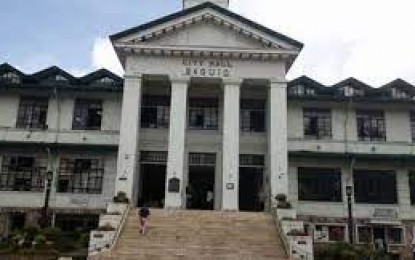 BAGUIO CITY –The city's legislative branch has approved the amnesty for taxpayers who failed to pay in 2021, relaxing the rules to help those who are still financially hard-up due to the effect of the coronavirus disease 2019 (Covid-19) pandemic.
Jordan Habbiling, information officer of the city council, on Monday said the approved resolution relaxed the existing Tax Ordinance that requires the imposition of penalties, fines, and surcharges for unpaid taxes due in the different quarters of the year.
The easing of the rule, however, only covers the unpaid taxes for 2021.
"The amnesty shall apply to all taxpayers who were not able to pay their dues in 2021 on their scheduled payment period," the information officer said.
Habbiling said the copy of the approved ordinance has been forwarded to the City Mayor's Office for approval.
Under the city's existing tax ordinance, penalties are computed from the time they become due if they were not settled within the prescribed period.
He said City Treasurer Alex Cabarrubias recommended the enactment of an amnesty in response to the appeal of taxpayers to keep them afloat.
In 2020, the city council also enacted a similar tax relief for affected business establishments that operated at a very minimal capacity during the imposition of the enhanced community quarantine (ECQ).
In a related development, Councilor Betty Lourdes Tabanda has filed a resolution pushing for a 50 percent discount on sewerage fees being collected by the city from business establishments for the year 2021.
In a proposed ordinance approved on first reading, the councilor said the full implementation of Section 163 of the Environment Code which imposes the collection of sewerage fees brings an added burden to the taxpayers considering the losses they have suffered.
"The year 2021 has been a challenging year for everyone including the business sector. It is the intent of this proposal to grant relief to the taxpayers who are already suffering the fiscal and economic impact of the pandemic," she said. (PNA)
Source: Business Diary Philippines