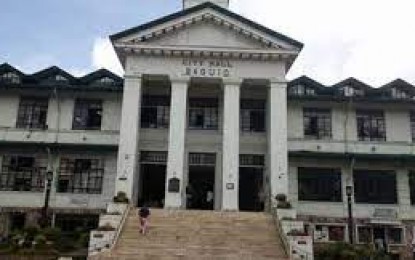 BAGUIO CITY –Recognizing the essential service that barangay workers perform for their constituents amid the coronavirus disease 2019 (Covid-19) pandemic, the legislative body here approved a resolution increasing their honorarium.
Councilor Mylen Yaranon, who authored the resolution, in an interview on Friday said barangay officials and workers render public service beyond the regular eight-hour workday and that they are on call round-the-clock.
"Their services are necessary, essential, indispensable, and critical," she added.
Yaranon said barangay workers are front-liners in various local and national projects. With the pandemic, they serve as the Barangay Health Emergency Response Team (BHERT), municipal and provincial officials apart from performing their regular functions.
She said while local government officials and employees are covered by the salary standardization law, barangay officials, employees, and volunteers only receive honoraria for the services they render.
Yaranon's proposal covers all barangay officials, barangay nutrition scholars (BNS), barangay health workers (BHWs), tanods (village watchmen), daycare workers, and others working for the barangay.
The official said the city will have an increased budget in 2022 because of the Mandanas Ruling which allows the inclusion of all national income in the computation of the share of local government units (LGUs) from the actual collections of national taxes.
In a press release, Jordan Habbiling, City Council information officer, said the honoraria increase should be based on the barangay worker's national tax allotment (NTA) and shares from other locally generated revenues per Department of Budget and Management (DBM) rules and circulars.
They are also subject to personnel services limitations under the Local Government Code (LGC), Habbiling said.
He said the resolution has been forwarded to the DBM, Department of Interior and Local Government, and the Bureau of Local Government Finance for their assistance to the 128 barangays in determining the appropriate honoraria for its officials and workers. (PNA)
Source: Business Diary Philippines