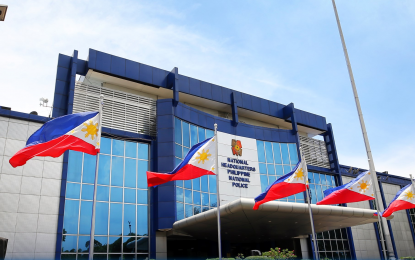 MANILA – Three ranking police officials have been reassigned to key positions in the Philippine National Police (PNP).
In an order dated November 14, PNP chief Lt. Gen. Dionardo Carlos said Brig. Gen. Gregory Bogñalbal, current Highway Patrol Group (HPG) commander, was transferred as Deputy Regional Director for administration in Police Regional Office in Calabarzon (PRO-4A). He was replaced by Brig. Gen. Rommel Marbil while Brig. Gen. Arthur Cabalona was designated as Deputy Director for Comptrollership.
Others reshuffled include Col. Dominic Baccay, director of the Civil Security Group, who was reassigned to the PRO Calabarzon; Col. Christopher de la Cruz from the Directorate for Comptrollership (DC) to the Office of Chief PNP; Col. Andre Dizon from PRO1 to the Office of Chief PNP; Col. Neri Vincent Ignacio from the Office of CPNP to the Police Holding and Accounting Unit (PHAU) under the Directorate for Police Records and Management (DPRM); Col. Radel Ramos from the Office of Directorial Staff to DC; Col. Roel Cuevas Rodolfo from the Office of CPNP to PHAU, DPRM; and Col. Villamor Tuliao to the Directorate for Operations.
The revamp takes effect on November 15.
Carlos told reporters in a press briefing Monday that vacant positions of retiring officers would be filled, while those for promotions would be thoroughly screened.
"Kung meron open position ay pupunan ito ng best of the brightest that will undergo the scrutiny of the execom or the committee of three at kung 'yan naman may mga provincial directors ay dadaan 'yan sa Senior Officers Placement and Promotion Board para nasasala natin sino ba 'yung nararapat (Open positions would be filled by the best of the brightest... if they are provincial directors, they would go through the SOPPB so that we get the one who is most worthy of the position)," he said. "It is the service reputation and track record as a police officer. I think that has been the basis of my appointment. I'll do the same with the leaders of the organization." (PNA)
Source: Business Diary Philippines