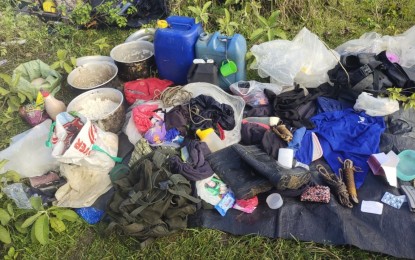 BACOLOD CITY – Efforts of the Philippine Army to prevent the planned attack of the Communist Party of the Philippines-New People's Army (CPP-NPA) rebels in central Negros claimed the lives of two soldiers and left four wounded on Wednesday afternoon.
A report of the 3rd Infantry Division (ID) on Thursday said the operation by the joint troops of the 62nd and 79th Infantry Battalions (IBs), who engaged about 25 rebels in an hour-long clash in Barangay Quintin Remo in Moises Padilla, Negros Occidental.
As of press time, the Army has yet to name the troops who died and those injured during the encounter.
All six were evacuated to the Visayas Command in Cebu City onboard the Philippine Air Force helicopters, and the wounded are now in stable condition, the report added.
In a statement, Maj. Gen. Benedict Arevalo, commander, 3rd Infantry (Spearhead) Division, said they will not allow the communist-terrorists to stage atrocities and extortion activities in the region.
"As I direct our troops to conduct relentless military operations against these terrorists, I encourage all Negrenses to join our fight by providing information about their plans and activities to prevent them from casting more terror," he added.
According to the report, the troops launched a combat operation after a concerned citizen informed them about the presence of CPP-NPA rebels in Sitio Tiyos.
It said the communist-terrorists planned to conduct extortion activities and derail the construction of the Hilaitan-Trinidad farm-to-market road in the neighboring Guihulngan City, Negros Oriental.
The project, which is 90 percent complete, is constantly being secured by government forces, it added.
At 3:40 p.m., the troops encountered the communist-terrorists, which resulted in the death of two soldiers and the wounding of four others.
In the report, the Army said the CPP-NPA also suffered losses as soldiers saw the rebels dragging the bodies of at least four persons and found heavy bloodstains in their withdrawal route.
Almost an hour later, government blocking forces also encountered about seven withdrawing communist-terrorists.
During the clearing operation, troops recovered from the encounter site some ammunition, three backpacks, two mobile phones, four large cooking pots, various personal items, and other supplies.
The CPP-NPA is listed as a terrorist organization by the United States, the European Union, the United Kingdom, Australia, Canada, New Zealand, and the Philippines. (PNA)


Source: Business Diary Philippines