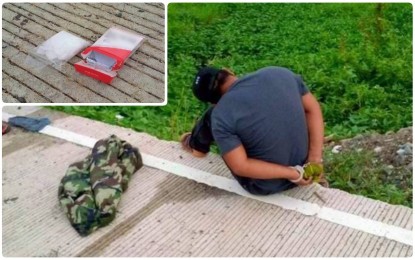 PIGCAWAYAN, North Cotabato – Authorities arrested two men for selling some PHP360,000 worth of suspected shabu to an undercover cop during a drug buy-bust Wednesday along the national highway here.
Maj. Carl Jayson Baynosa, municipal police chief, identified the suspects as Jholamin Lembak, 32, of Datu Hofer, Maguindanao; and Alikan Santiago, 31, of Datu Anggal Midtimbang, Maguindanao.
They were nabbed after selling about 50 grams of suspected shabu along the national highway in Barangay Tubon.
Recovered from the suspects were 50 grams of shabu with an estimated street value of PHP360,000.
"The drugs were inserted inside a cigarette pack," Baynosa said.
The suspects will be charged with the violation of Republic Act 9165 or the Comprehensive Dangerous Drugs Act of 2002. (PNA)
Source: Business Diary Philippines